Textures and patterns
It is an open secret that colors have a direct effect on our emotions. For a long time, they have been exploited by painters and designers in a variety of ways: to give an illusion of space, to get a dramatic effect or simply as a matter of personal taste. The use of textures and patterns is another great way of enhancing a room's character.
Short on ideas? Here are some suggestions.
A natural feel
Should you wish to transform your home into an oasis of peace, then this will be very appealing to you! Neutral shades and relaxing mat materials are required. Brick or stone patterns leave you cold? How about a mural imitating linen or old wood then? Tone on tone always provides a feeling of constistency and well-being. Dress your wall with an original, natural feel!
Click here if you are looking for similar images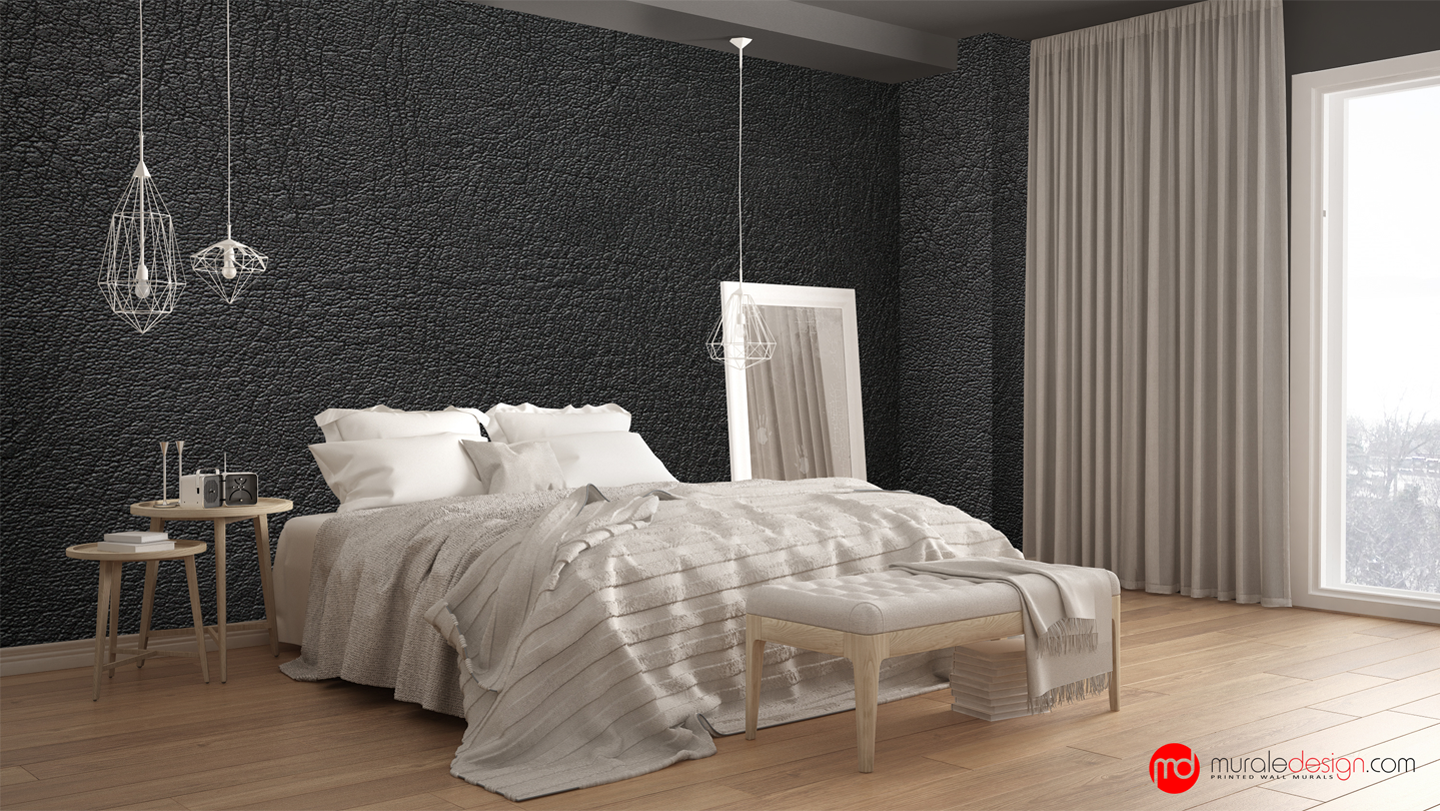 A relaxing athmosphere
Raw materials
Metal, concrete, marble and gold are increasingly favored by designers. No need to break the bank installing steel plates all over your walls! Printing on vinyl is not only affordable, but the lightly textured paper also provides a very pleasing effect. Vinyl is very durable and allows you to almost instantly transform the look and feel of your room without having to resort to costly outside help from professionals.
An example of a mural with a golden pattern.
Click here if you are looking for similar images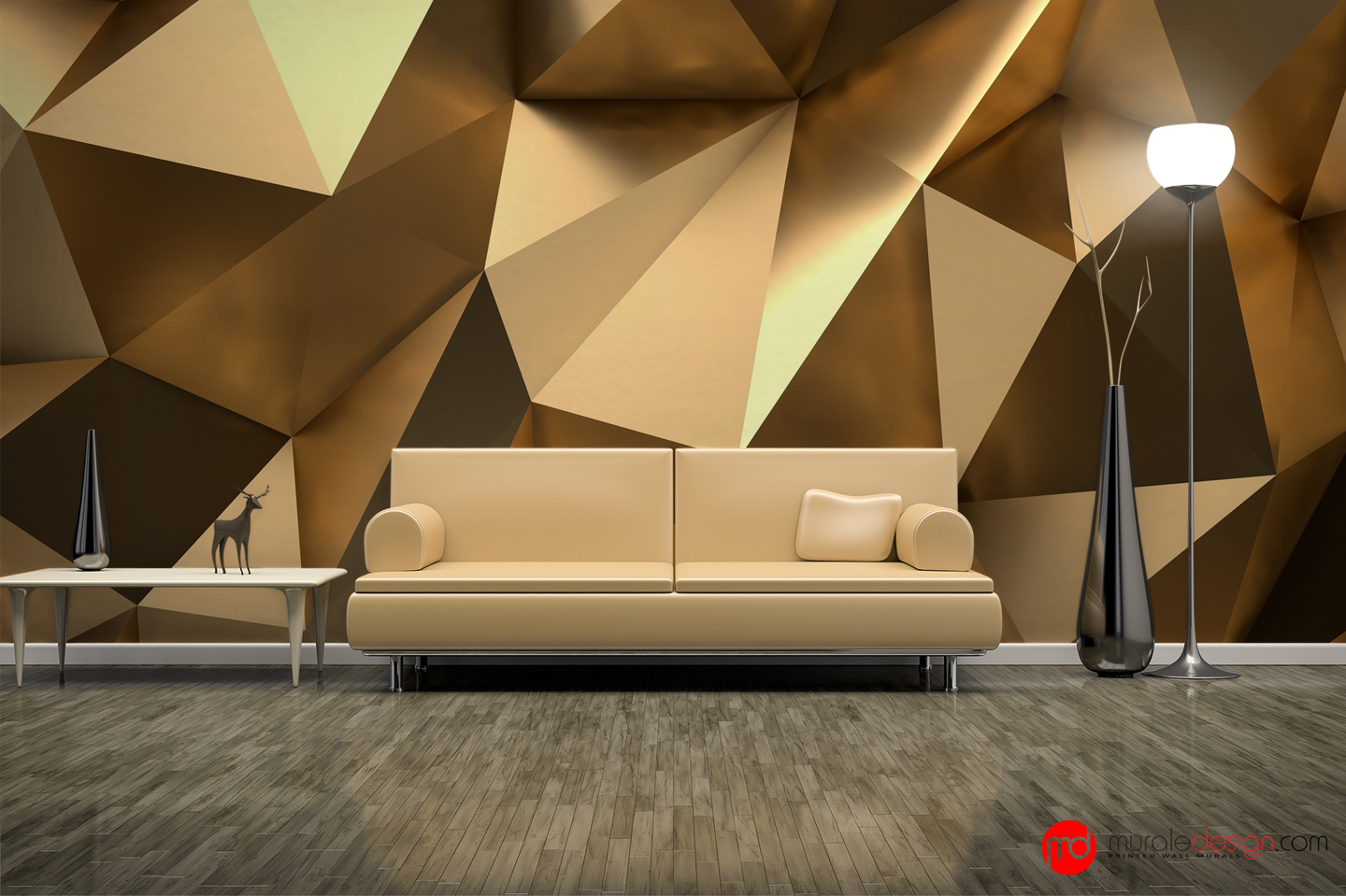 A little geometry
Geometric patterns are increasingly popular. We find them on cushions and throws so why not also on walls? Whether you are more at ease with a classic or contemporary style (a mosaic imitating ceramic tiles), a funkier feel (with '70s style gold triangles) or something Morrocan-style, pattern integration can provide a wide variety of moods.
Example of simulated wood tiles on a wall.
Click here if you are looking for similar images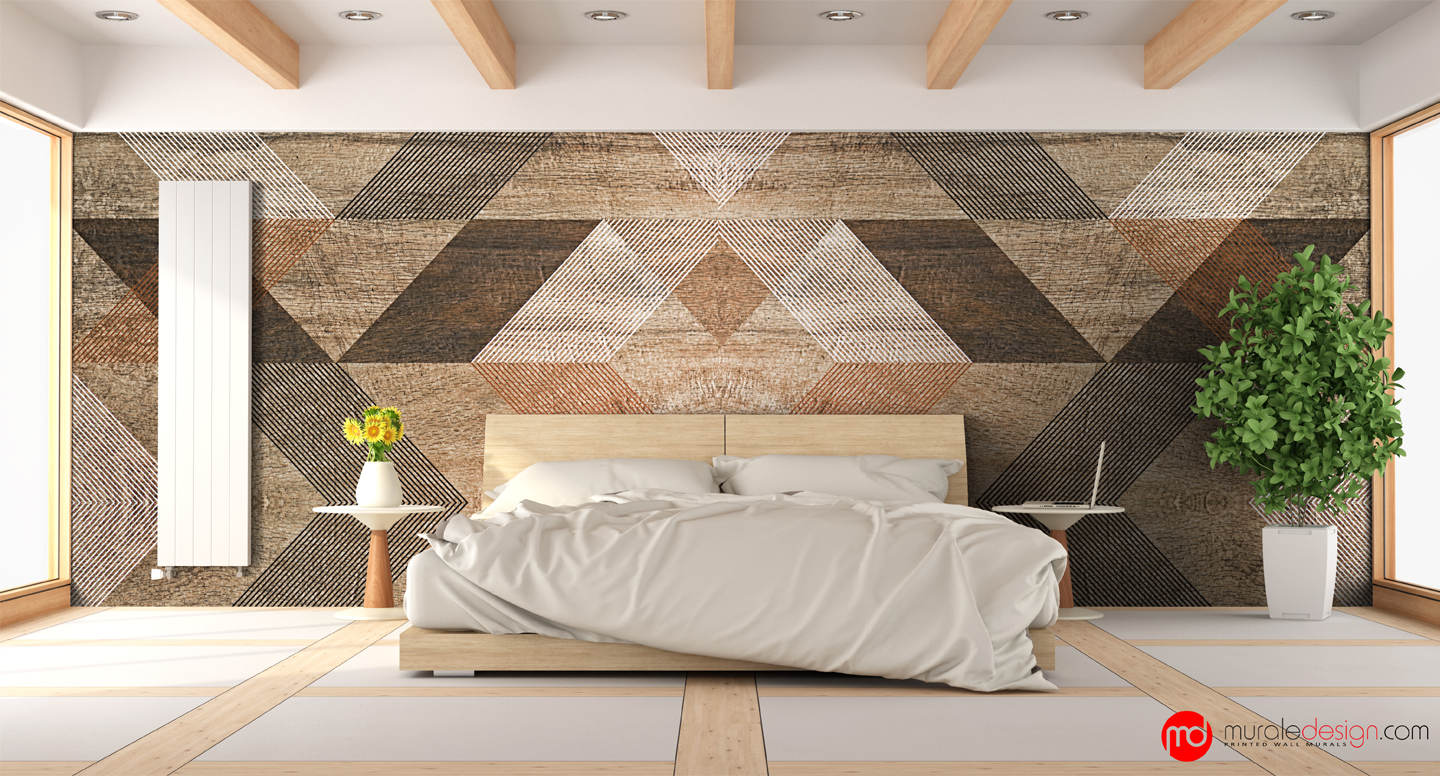 Would you like to recreate this mood inspired from Morocco in your home?
Click here if you are looking for similar images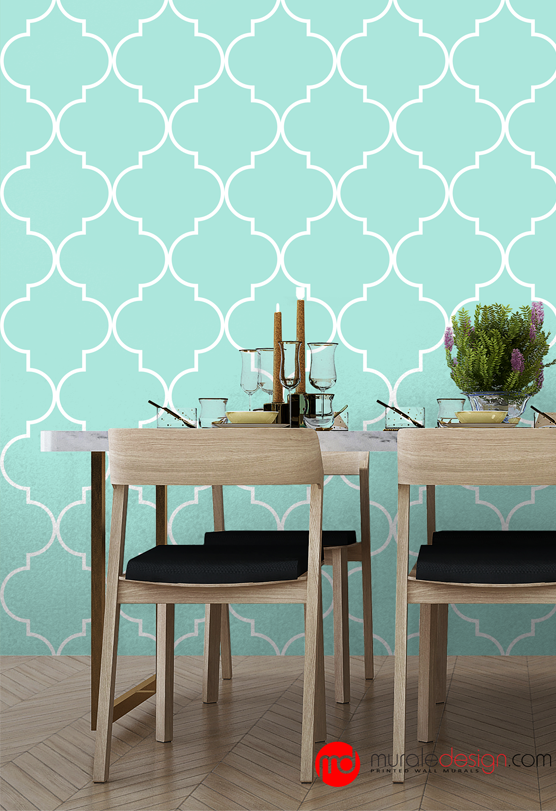 A daring touch
For the more adventurous-minded who wish to get off the beaten track, the sky's the limit! Want to add a spectacular and original twist to your decor? How about a collage? Pinterest is a treasure trove of ideas!
Collage.
Click here if you are looking for similar images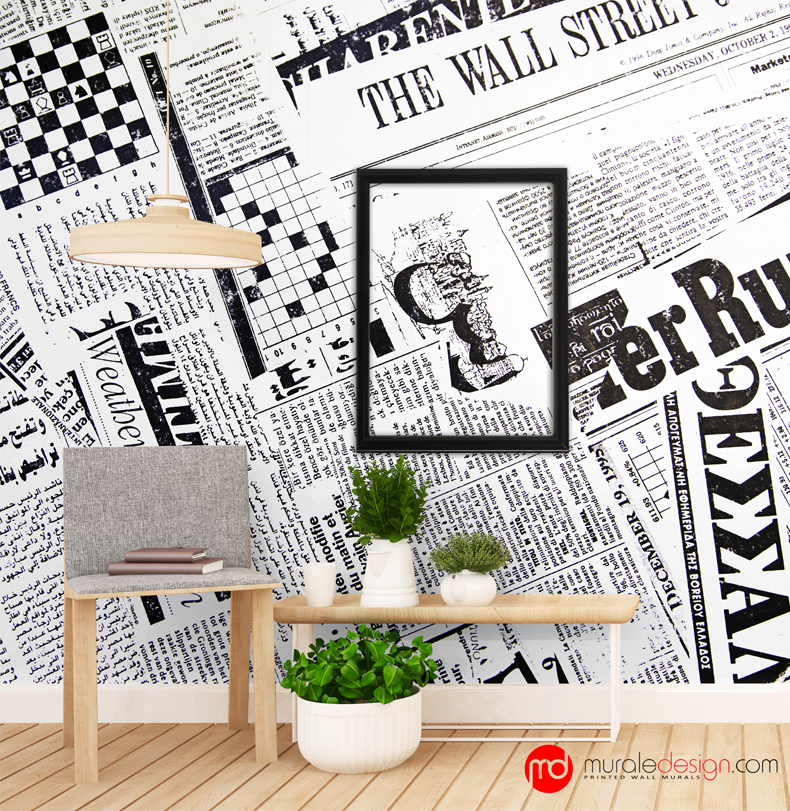 Art has become more accessible and those who wish to express themselves outside of a canvas may now dare to! An oversized watercolor stain in a child's bedroom is both original and timeless!
Obtaining this effect on a mural :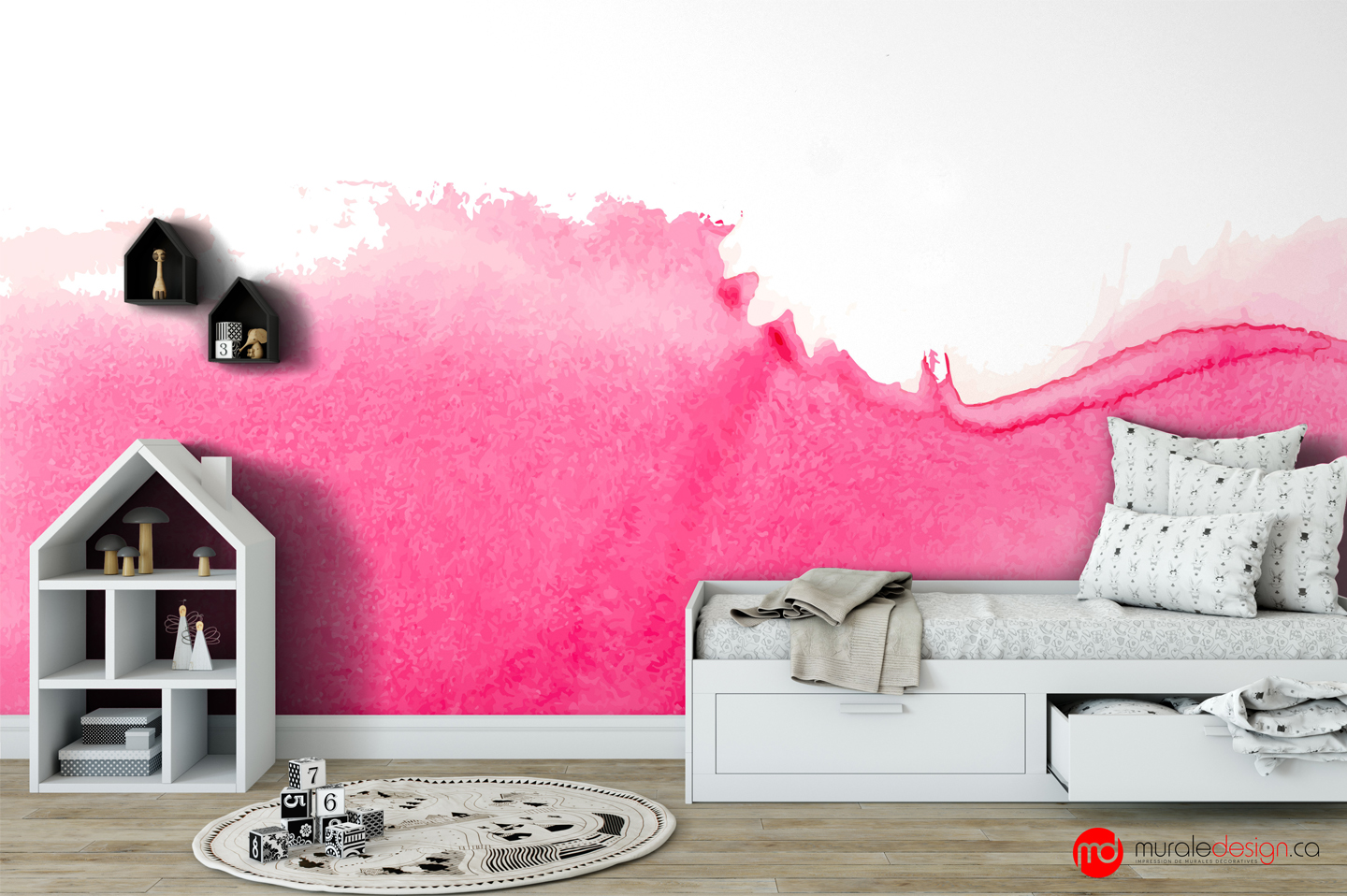 Everything old-fashioned is ultra trendy right now! Imagine the effect of rusty hues, an old wall covered in flaking paint or aged wood reminescent of an old barn.
We can all be designers for a day! Just mix colors and textures harmoniously. Millions of possibilities are at your fingertips, whether you have a preference for a classical approach or a more adventurous style! Let us inspire you!