With autumn settling in, how tempting it is to cuddle in the warmth of one's living room! We long for the feeling of lightness one gets from a holiday spent at the cottage. The rustic style is always trendy and this article will focus on the way to recreate this relaxing athmosphere right inside your home !
1- Creating a warm ambiance
The main feature of the rustic style is its warm colors. The shades of autumn should be your main guide in the design of your decor: red, orange, brown, grey and other related colors are the most efficient way of adding warmth to a room. But even white altered with a subtle touch of yellow can be used for a cozy effect. An autumn landscape would fit the bill perfectly!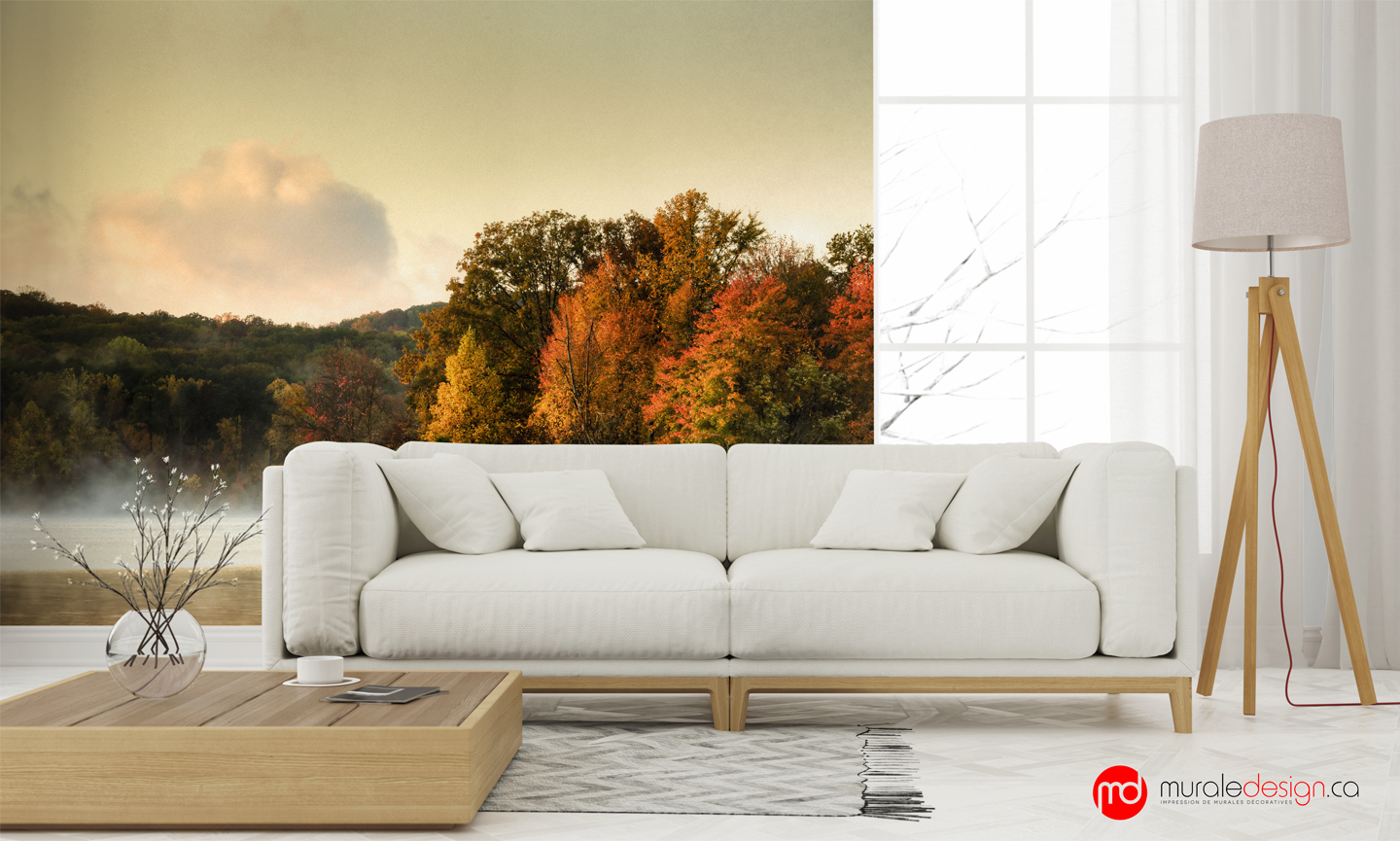 2- Wood is your best friend
It is everywhere! Whether as prints on objects, on doors, fabrics and (of course!) murals, wood is associated with the very idea of a rustic ambiance. Panneling is also an excellent choice for recreating a rural feel. Using derivatives is also an intersting option. For instance a beautiful image showing small wood rings or magnified bark texture. The golden rule here as always is: dosage! Too much of it would overload the space and thus would have the opposite effect. Barn wood remains a staple and is a very popular way of achieving a rustic look. Here is a beautiful example: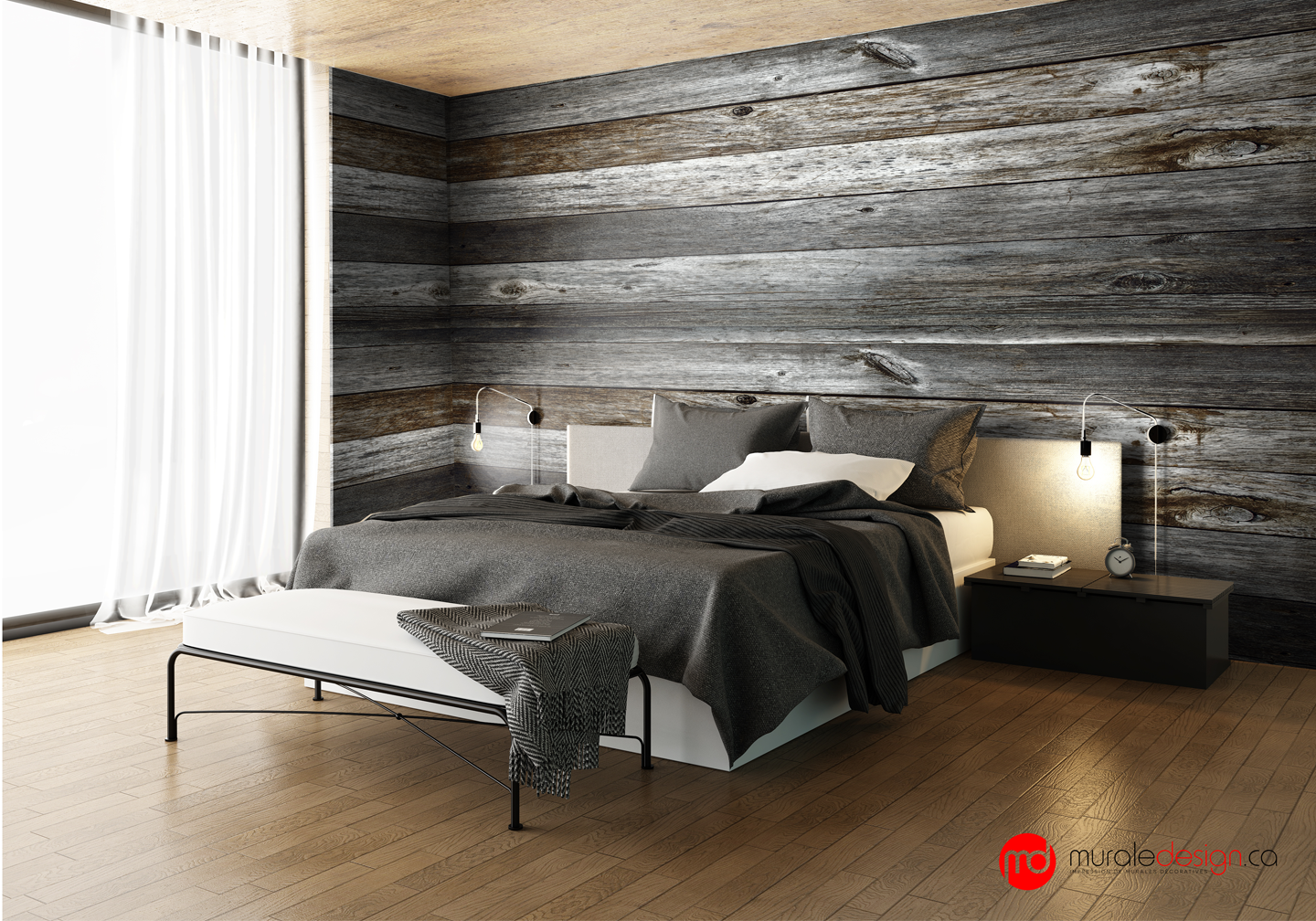 3- Country life
Any raw material, such as stone, is a winner. One can usually get a rustic effect with the sole use of stone. Opting for a worn brick texture with a touch of rust is also a great idea! If possible, install your mural face to a window and take advantage of the effect provided by natural light as lighting is a key part of the rustic style! A mural representing field stones would also be a great choice.
4- Animal kingdom
Now this will get animal lovers chearing! Of course one has to remain careful with one's choices when recreating a rustic ambiance. Once again, nature will be our guide, this time with an eye towards forest life : foxes, wolves, owls and deers are popular everywhere. And how about going subtle and choosing a close shot of a beautiful fur coat? We have them on the floor, near the fireplace so why not on a wall? One can get inspiration from the rustic style and still take liberties. This way to the woodland creatures!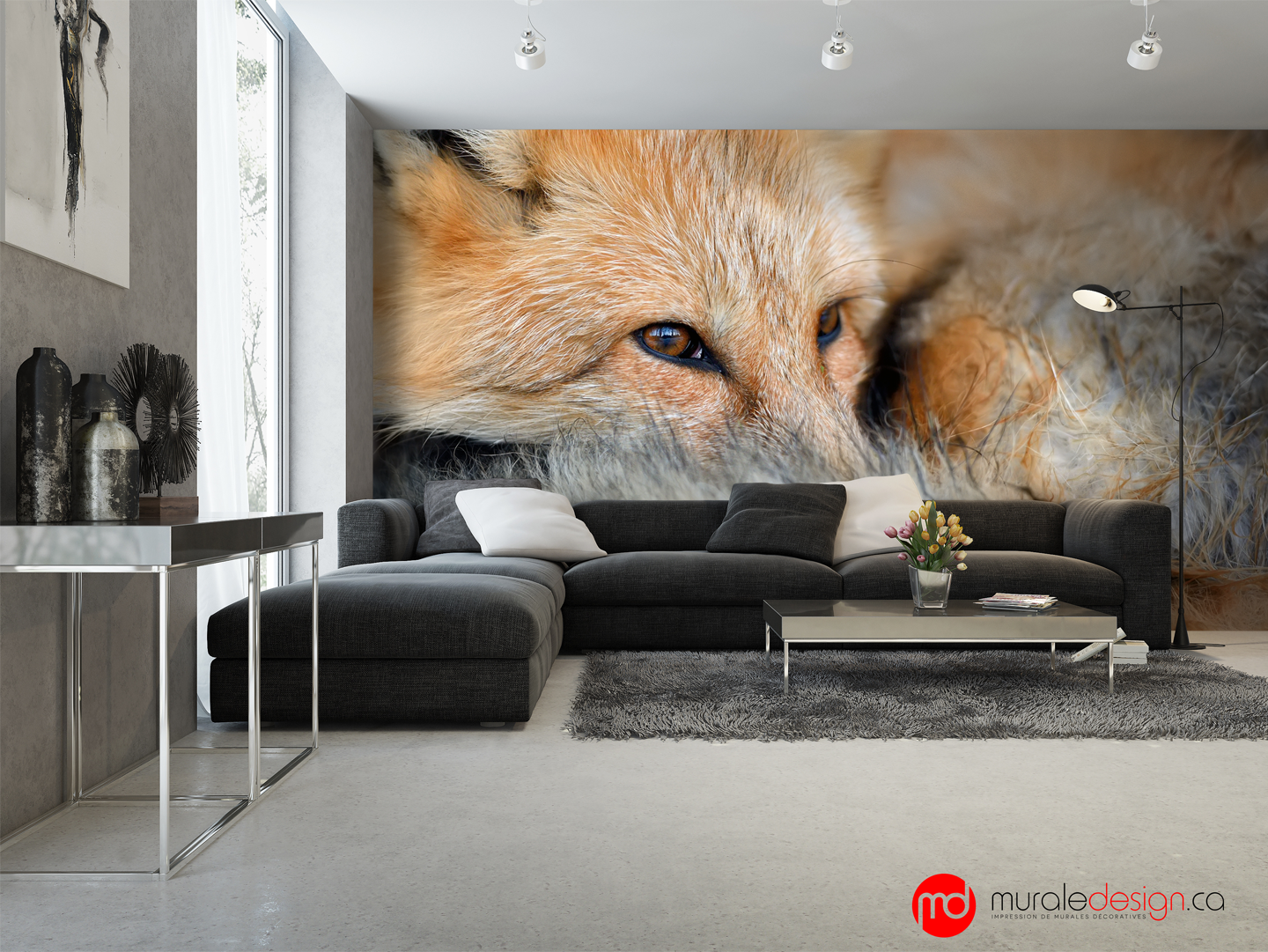 5- The logger's way!
And here we have the famous black and red logger's checked shirt pattern! How about it on a wall? Here's a tip that wil save time and money: use it only on part of your wall! The idea here is to create a focal point by adding a touch of color.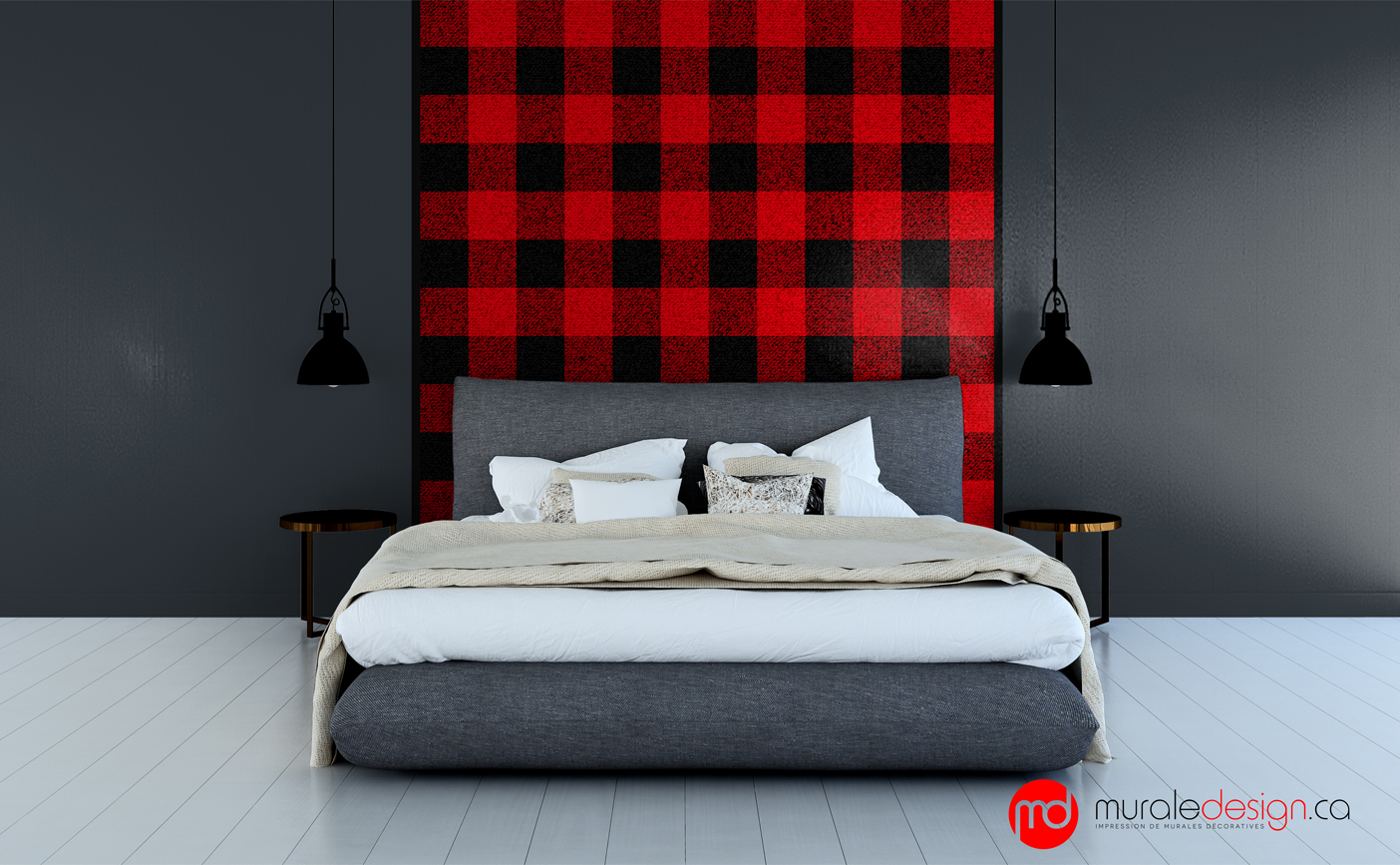 Keep faith in yourself ! Don't be afraid to mix textures and colors while keeping the space uncluttered. Once the makeover is complete, add accessories sparingly, relax and let the benefits of the transformation have their effect on you!